Giftypedia says today is Neon Sign Day. Let's commemorate this joyous occasion with some great neon signs!
and its more bitchy sister
We also have
and what I referred to in my youth as "strip joint street"
But my favorite joint of them all (and it's fabulous neon sign) is in a state to the east....GLITTER GULCH!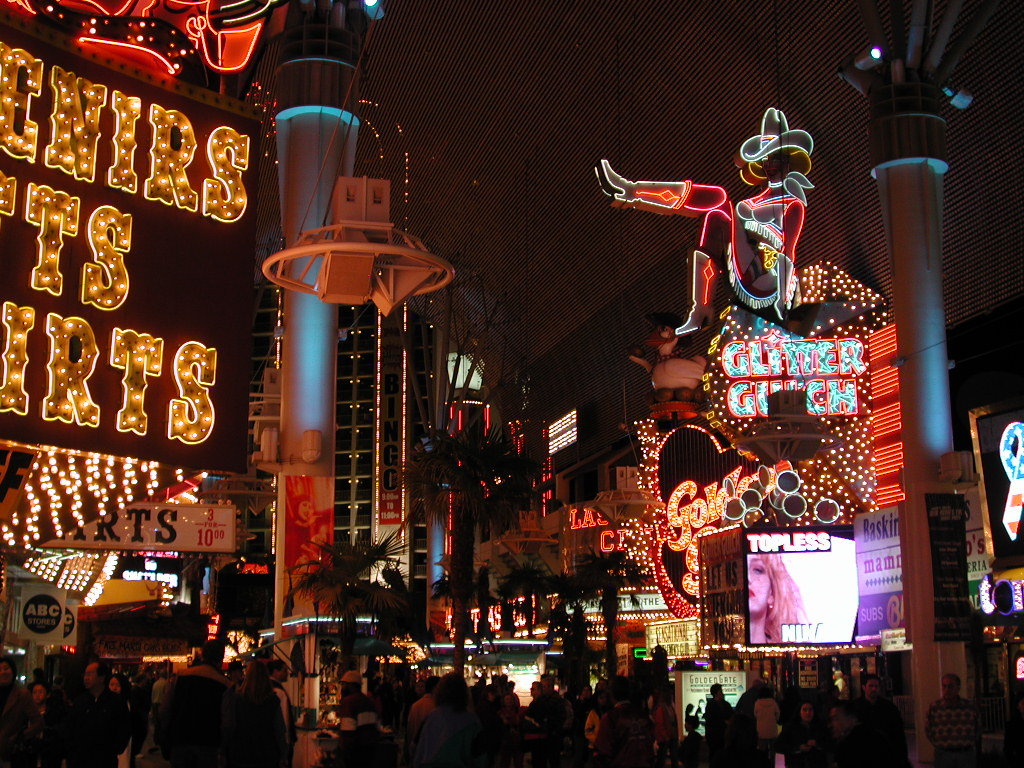 Sometimes, neon signs go wrong:
But here's the best neon sign of them all...